Global VR Leaders
Zero Latency's latest generation platform was developed in partnership with tech giant HTC to ensure a unique and seamless immersive experience for players across the world.
Featuring a customized HTC VIVE Focus 3 headset, the new remote rendering stack allows customers the first chance to explore Zero Latency's award-winning experiences through 5K video and 3D spatial sound, with nothing more than a headset.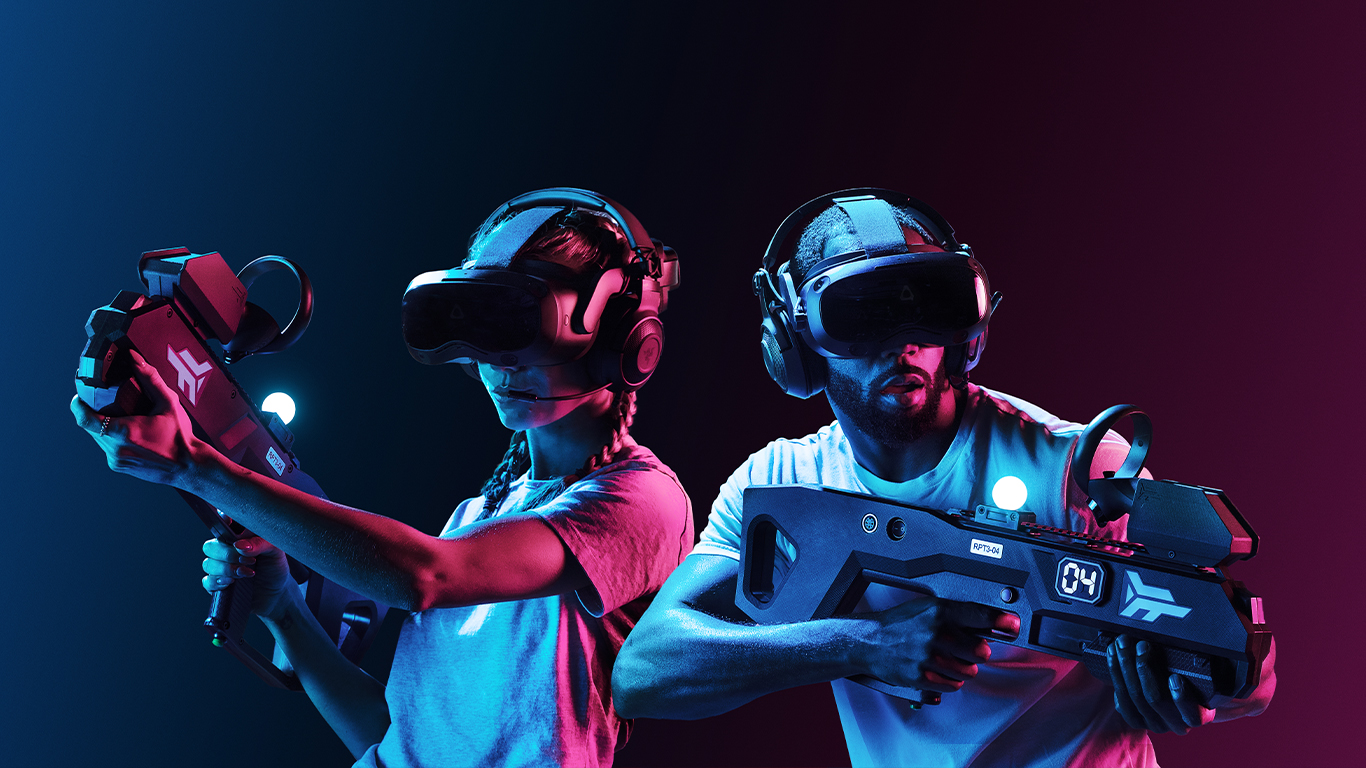 Dallas, Texas
Meet Jason Wright, owner of 2 x highly successful Zero Latency venues

Dallas was the first US venue to feature Zero Latency's pioneering 'inside out' tracking
Zero Latency is the award-winning company that first introduced the world to free-roam VR and the industry leader in immersive entertainment experiences.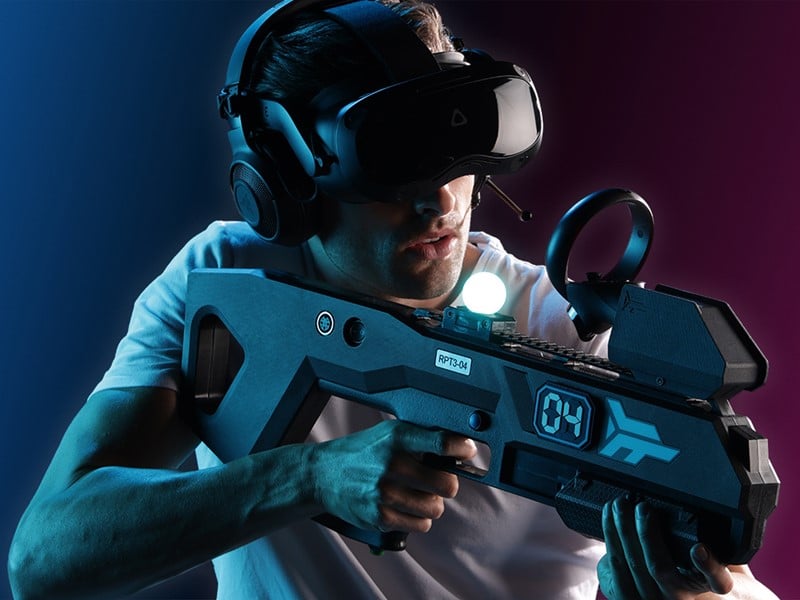 HTC VR HEADSETS
For the first time ever, groups as large as eight can discover Zero Latency's award-winning experiences with nothing more than a headset – the game-changing HTC VIVE Focus 3.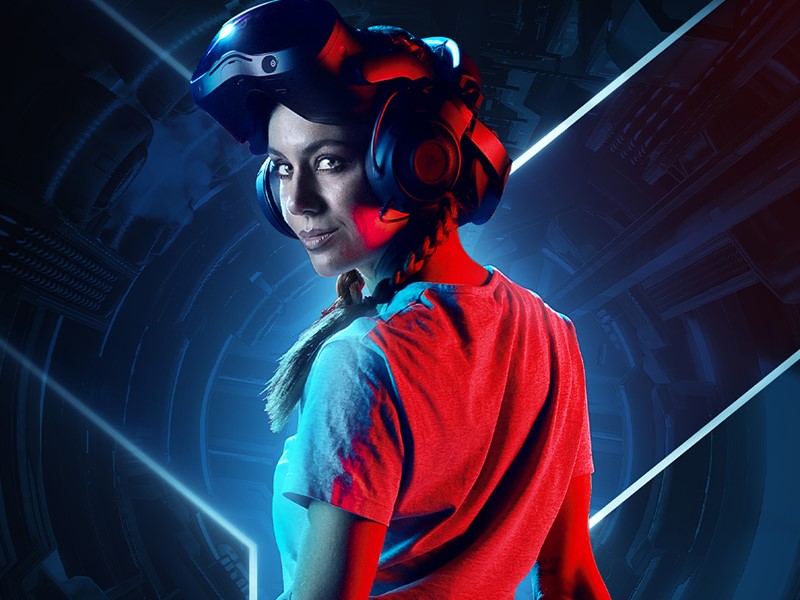 WIRELESS STREAMING
The new platform uses an exclusive remote rendering stack and the latest 6E wireless technology to seamlessly stream 5K VR to up to 8 players simultaneously - with no cables, no backpacks, virtually no limits!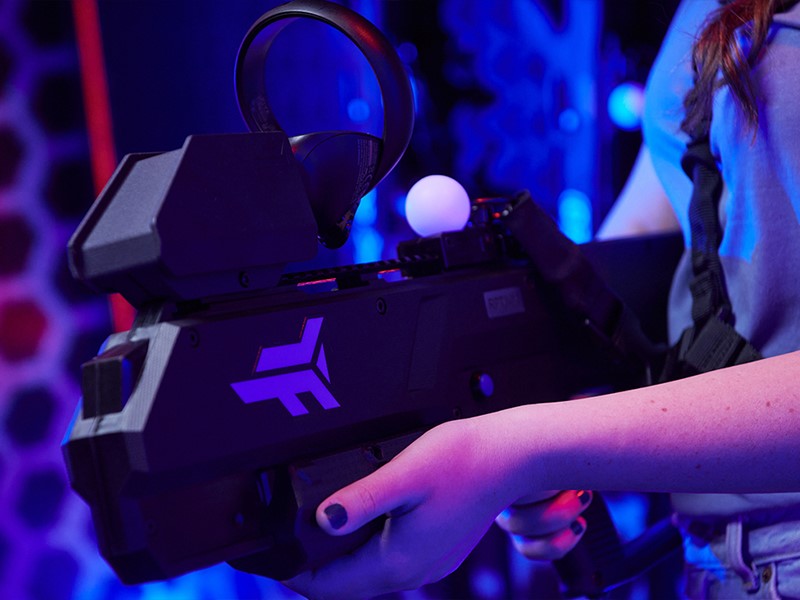 GUN CONTROLLER
Crafted for comfort, our controllers are designed to give players a fully immersive gaming experience with multiple weapon options, while tracking their body movement with great precision.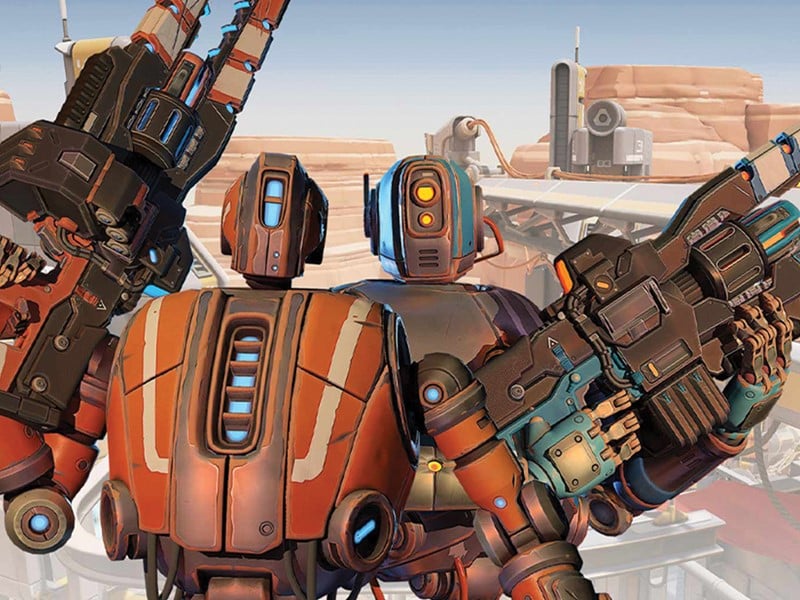 CONTENT SERVER
The machine working behind the scene to keep your players in the virtual world is the Content Server. In addition to being the hub of your VR system's network, the Content Server also hosts our library of VR games.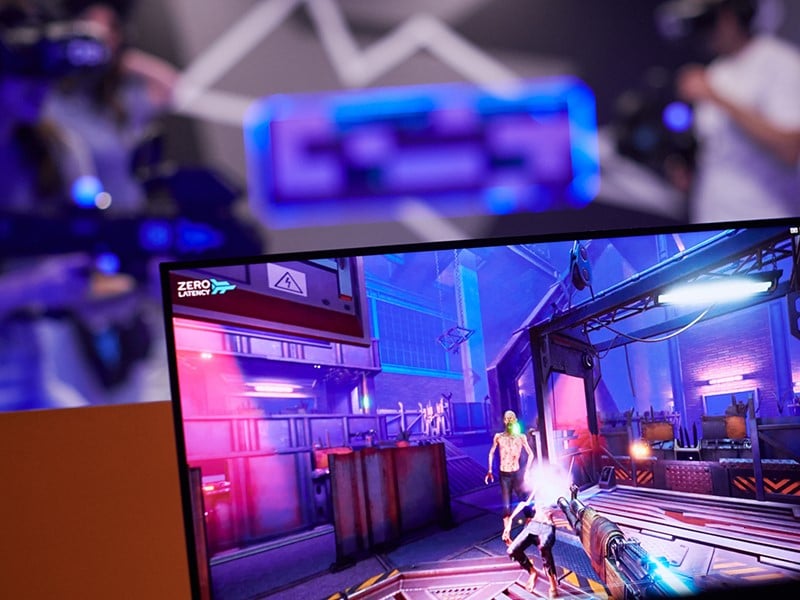 GAME MASTER STATION
Game Masters act as hosts for your VR entertainment venue, ushering customers into unforgettable social gaming experiences. Manage every aspect of their journey from the Game Master station.
MANAGEMENT SOFTWARE
Easily manage session times, pricing, bookings, payments and customer communications with our management software. Detailed reporting and advanced monitoring helps to keep your venue running seamlessly at full capacity.